La Mer Villas | Ammouliani Island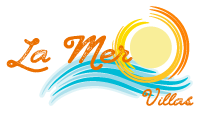 La Mer Villas | Ammouliani Island
Experience unforgettable holidays at Lamer Villas. Its quiet location makes Lamer Luxury Apartments the perfect accommodation for those who seek peace and relaxation during their vacation time.
With short distance from the sea and with the magnificent view of Ammouliani, Lamer Villas welcomes you to its spacious and modern apartments.
LUXURY APARTMENTS BY THE SEA ON AMMOULIANI ISLAND
Our newly built apartments by the sea offer all the comforts you might need for a luxurious and comfortable stay. In our apartments, a living room and a modern and fully equipped kitchen, will make you feel like home. Each bedroom has a single or a double bed and a sofa-bed.
Start your day with a full breakfast on the apartment's private terrace, overlooking the clear blue water of Ammouliani island. Enjoy your meals and spend quality time with your family in the quiet and safe Lamer Villas` garden. In addition, you can park your vehicle for free in our private parking lot.
Our experienced staff is always ready to please you, in order to enjoy the marvelous amenities and services in the most unique summer experience.
Amenities
Free Wi-Fi Internet
TV
Air Condition
Refrigerator
Kitchenette
Private bathroom with shower
Toiletries for personal hygiene and beauty
Parking lot
Hair dryer
Spacious rooms
Apartment cleaning
Located next to beach
Sea view
Balcony
Houseware